I enjoy communicating visually and celebrating diversity and relationships. I have worked as an Illustrator / Artist for many years and over that time I have produced interesting, vibrant artwork for a wide range of clients from large, global publishing houses to individuals on small independent commissions.  I have a reputation for creating great artwork and being very thorough and professional in my approach.  I am happy working in a range of situations from having lots of creative freedom to working on specific, detailed briefs.  I have had a lot of experience creating illustrations for use in different continents and I am good at adapting to cultural requirements. I am comfortable working with a wide range of subject matter as you can see from my portfolio.
After studying Art and English at A-level, I completed an Art Foundation course at University of the Arts London (BSAD). I then did a degree in Visual Communication – specialising in Illustration (BA Hons) at Birmingham City University (U.C.E.) and I also studied Art at Postgraduate level at Reading University.
I remember reading 'The Giant Jam Sandwich' as a little girl and deciding that I wanted to "make pictures for books" and "make stories" when I grew up.  I am a prolific creator of images which started from when I was old enough to hold a crayon. I have always loved narrative and would often be the storyteller to my siblings. Having a writer for a mother and a grandfather who is a poet, I grew up with a range of interesting stories and words floating around my head.  Mostly I illustrate other people's words, stories and concepts though sometimes I am both author and illustrator, 'Cinderella and Her Beautiful Stepsisters' picture book is an example of this.
A Pleasure To Work With Her
Beth's work is delightful and quirky. The work is always delivered on schedule and it is always a pleasure to work with her.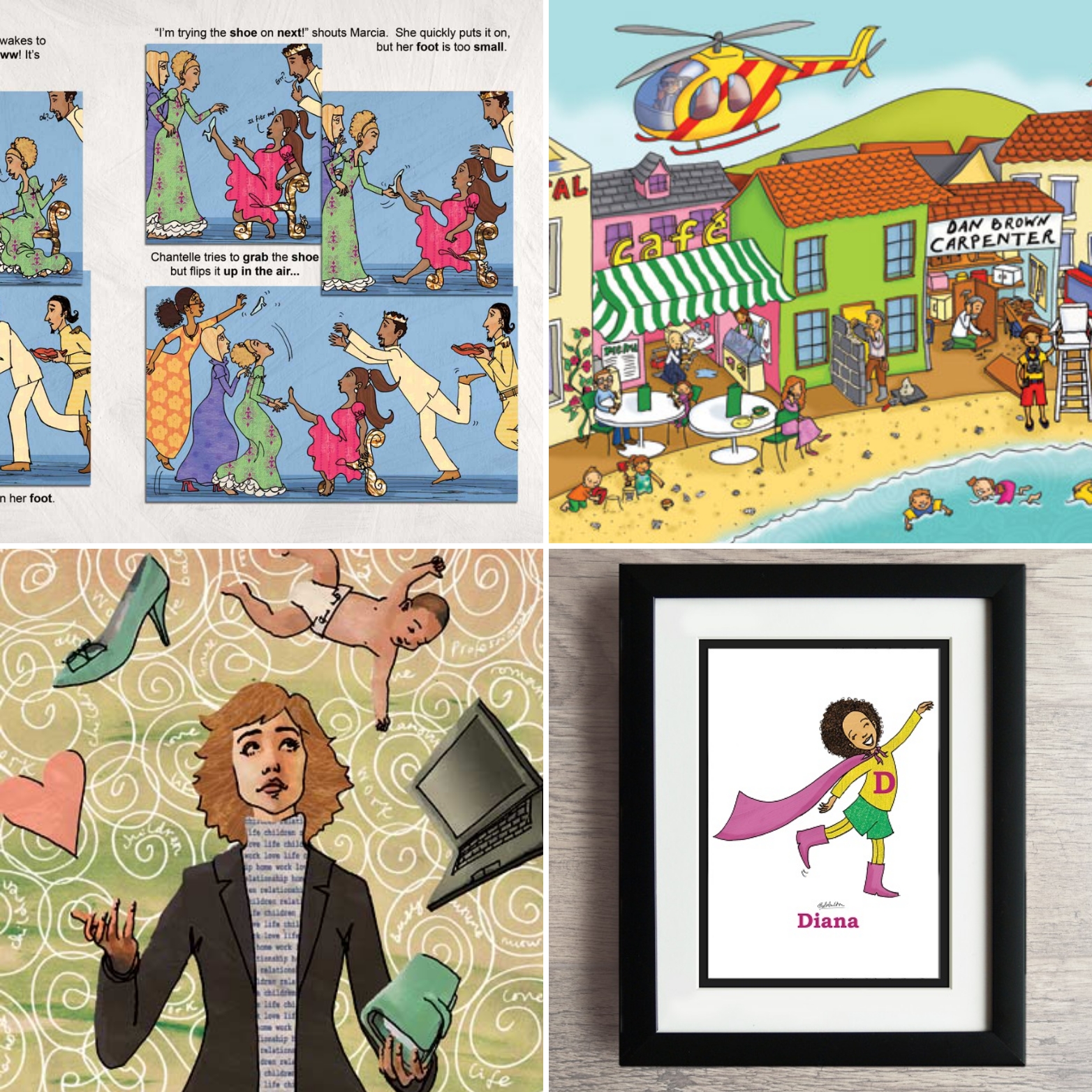 R. Crabtree, Wild Apple Designs
Response To Brief Is Spot-on And Deadlines Are Met
Beth has worked on various Macmillan titles for me. The response to brief is spot-on and deadlines are met.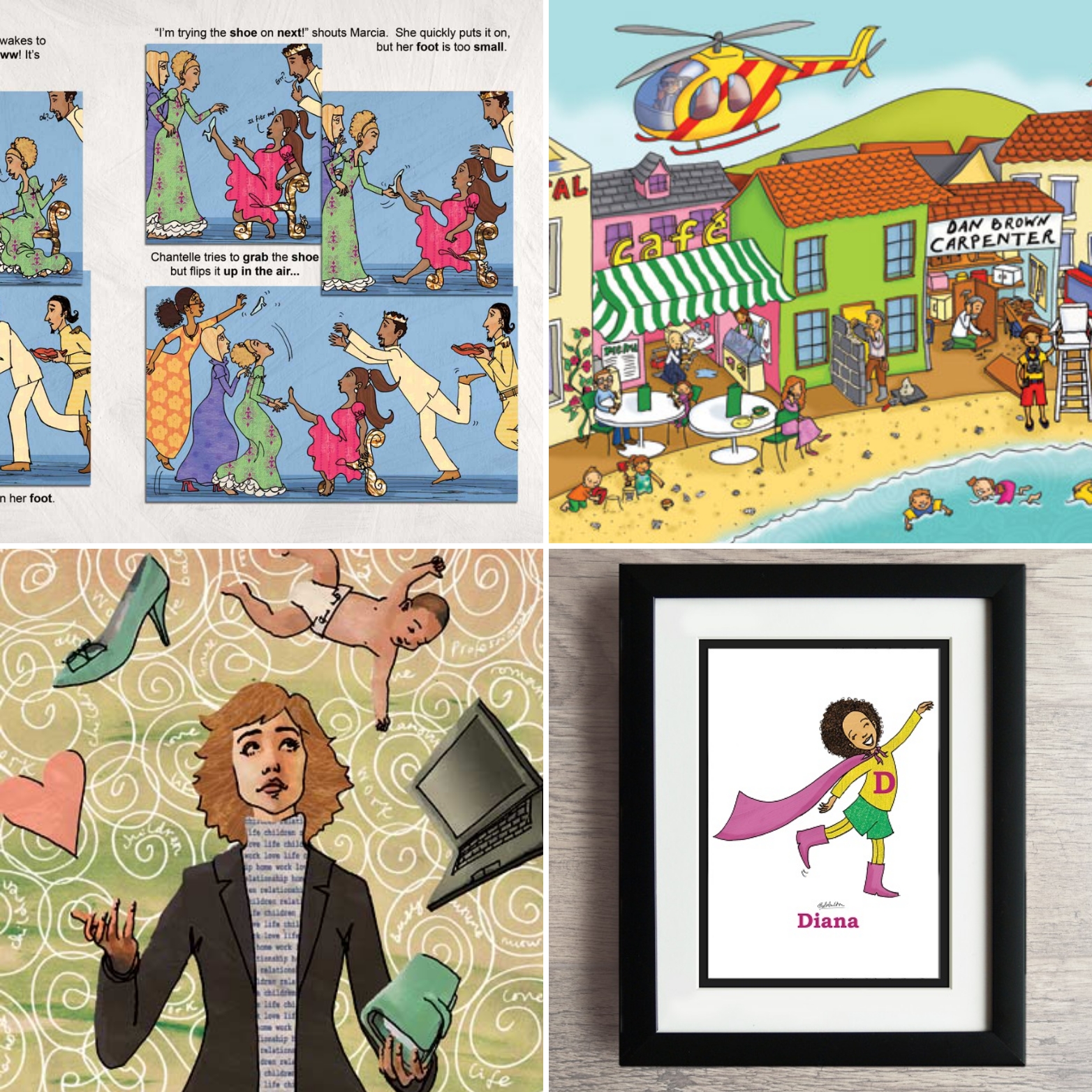 T. Wilkins, Macmillan Publishers Ltd
Her Creativity and Skill
It has been great to be able to put something so unique and individual into the wedding and we have Beth and her creativity and skill to thank for that! She was prompt, professional and produced fabulous designs – a definite recommendation.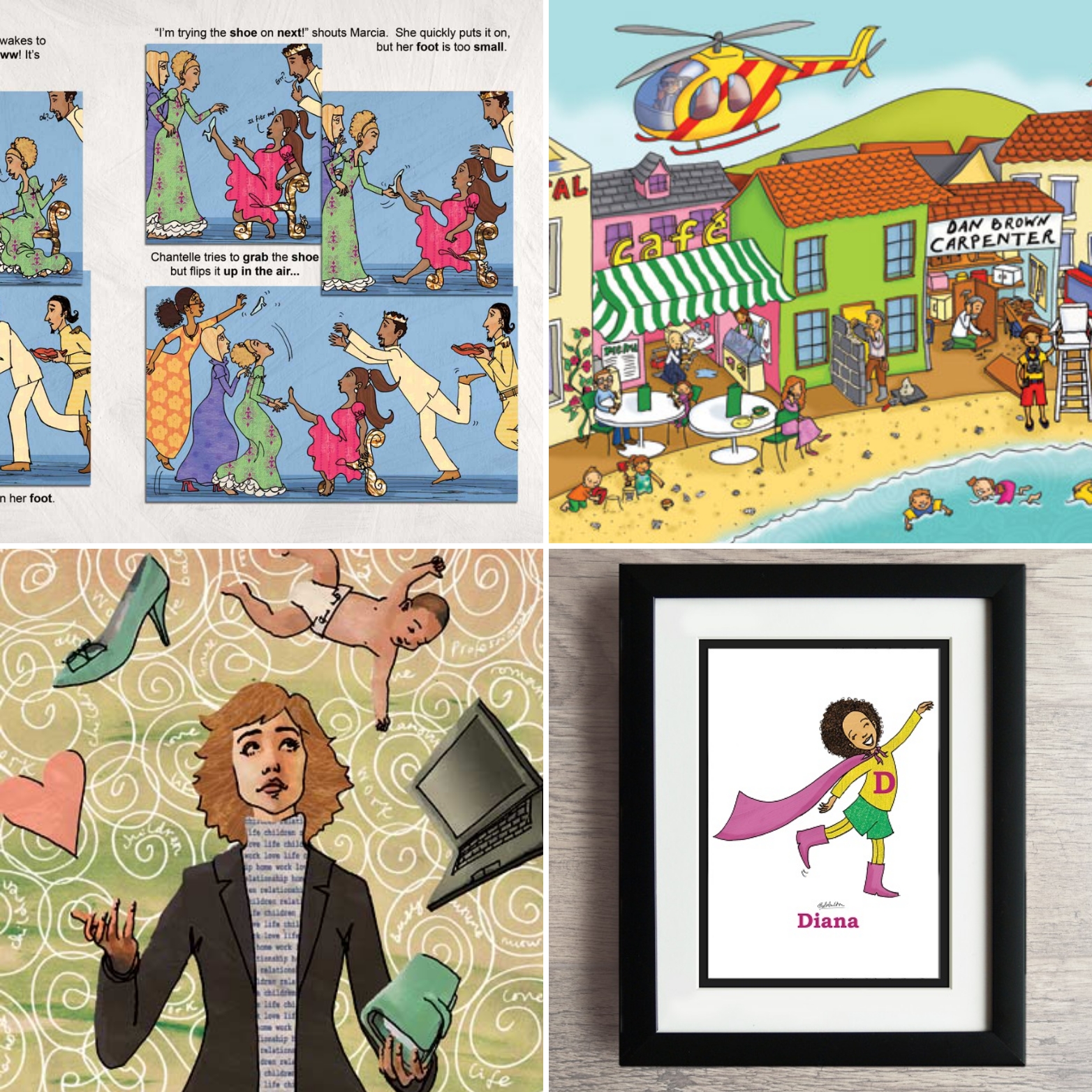 L. Smith
She Captured Us Perfectly
We chose Beth and we are so glad we did. She captured us perfectly. It's so unique and she put so much love and detail in.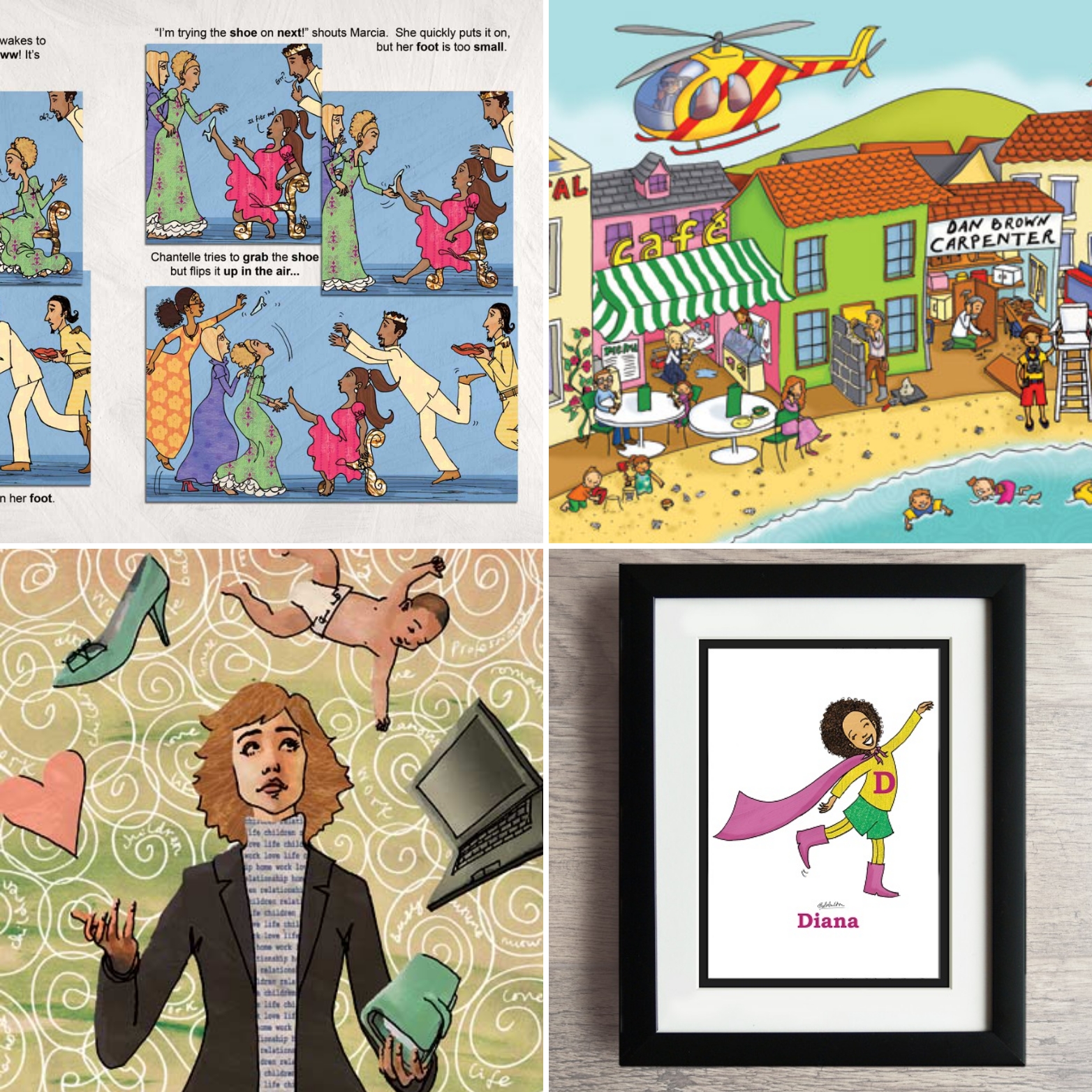 S. Thompson
PUBLISHED WORK:
Many pieces of my artwork have been published both physically and digitally over the years in a range of formats, too many to list here. As a result this is not an exhaustive list, just significant printed publications.
Macmillan Education - Middle East:
Macmillan English Language Book 5 ISBN:9781405081313
Macmillan English Language Book 6 ISBN:9781405081375
English World Pupil's Book 3 ISBN:9780230024618
English World 3 Flashcards ISBN:9780230024588
English World 3 Posters ISBN:9780230024670
English World Pupil's Book 4 ISBN:9780230024625
English World 4 Posters ISBN:9780230024687
English World Pupil's Book 5 ISBN:9780230024632
English World 5 Posters ISBN:9780230024694
English World Pupil's Book 6 ISBN:9780230024649
English World 6 Posters ISBN:9780230024700
Macmillan Education - Latin America:
Take Shape Student's Book 1 ISBN:1120100101625
Take Shape Student's Book 2 ISBN:1120100101632
Take Shape Student's Book 3 ISBN:1120100101649
Macmillan Education – Middle East:
English World Class Pupil's Book 3 ISBN:
English World Class Pupil's Book 4 ISBN:
English World Class Pupil's Book 5 ISBN:
London Maps:
Shoreditch Map
Sample Clerkenwell
Beyond Words:
A Night In Space ISBN: 9781784580810
IPubNet:
Cinderella and her Beautiful Stepsisters ISBN: 9781782809944
A Pale Landscape:
Illustrated Women in History III