Want to buy a copy? You can buy it through Amazon across the world. Click on the links for Paperback  & Ebook (Europe)/ Paperback  & Ebook (USA).
Reviews:
"A wonderful interpretation on a classic fairytale. Absolutely gorgeously illustrated throughout. My children love it!"
"A great twist on a favourite story. Beautiful artwork with lots of different ethnicity and a really good message about being beautiful on the inside."
"This is a beautifully illustrated book, and provides a refreshing twist on the traditional Cinderella story, placing more emphasis on internal beauty and character. The illustrations are bold and eye-catching and I think young and old children (and adults!) alike will enjoy this book "
"Illustrations really good, so much in them. Pre-readers will follow the story – I loved this new twist. And, even though I'm adult, I had to search each picture for hidden illustrations." 
"My son loved this book from day one. We have to read it every night now."
"A Cinderella that my beautiful Princess can truly relate too. Beauty comes in all different shapes, sizes and colour but true beautiful shines from within."
"I read this beautifully illustrated book to my two daughters, they just loved it. I would definitely recommend to other parents. I especially like the refreshingly modern twist to the the tale, and the unique quirky style of the illustrations."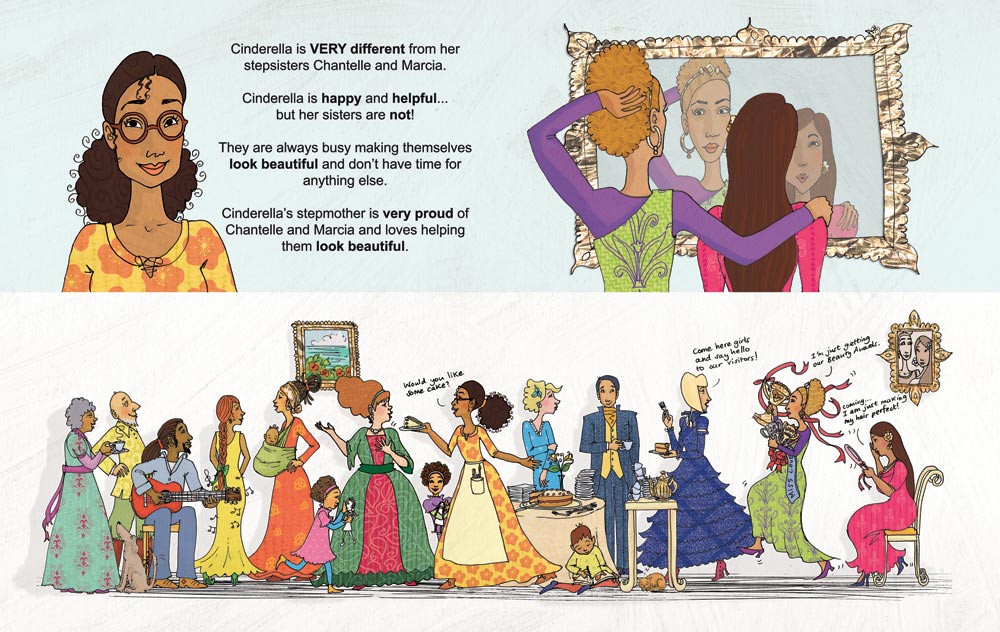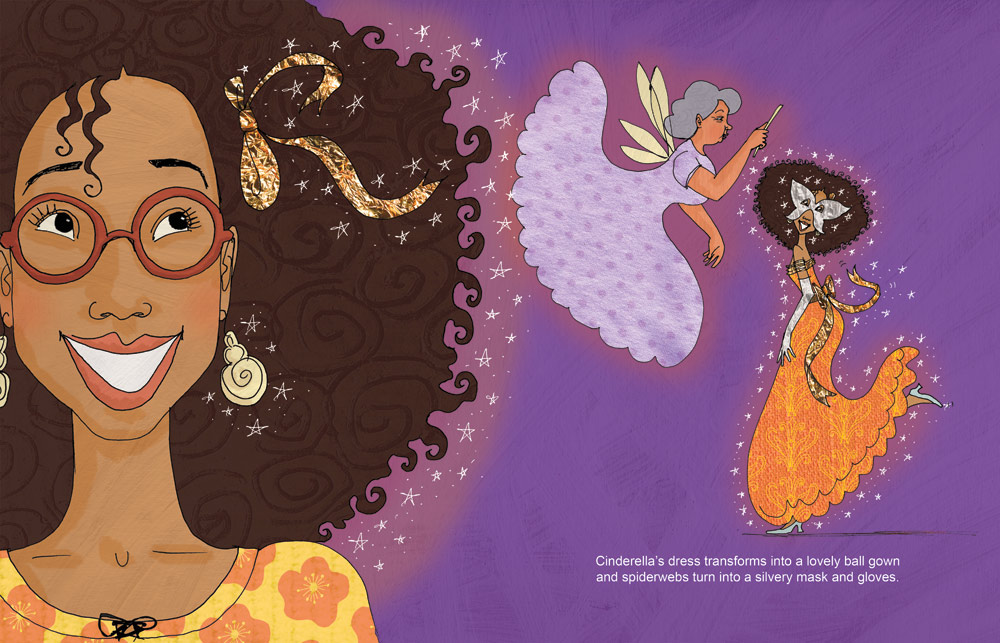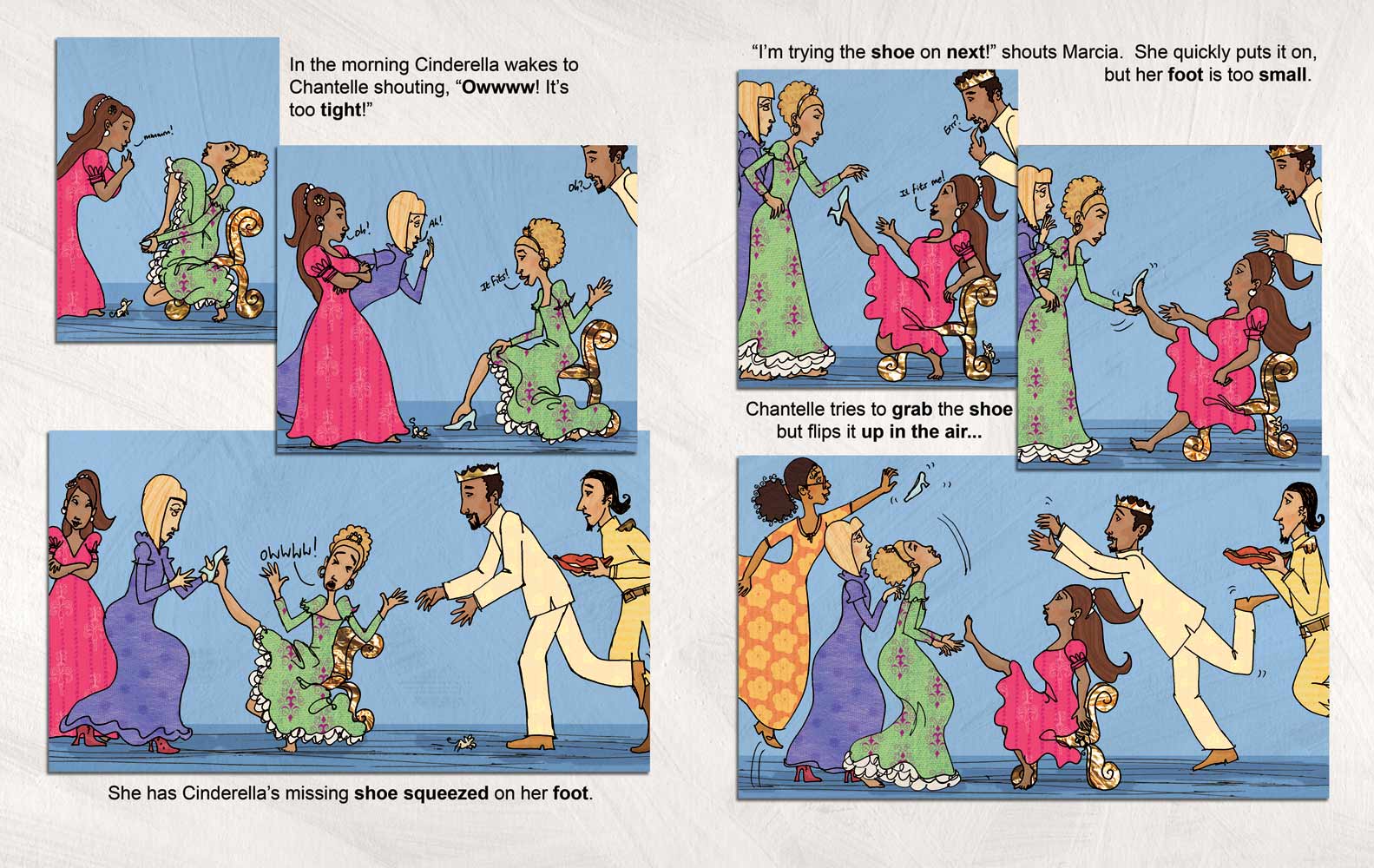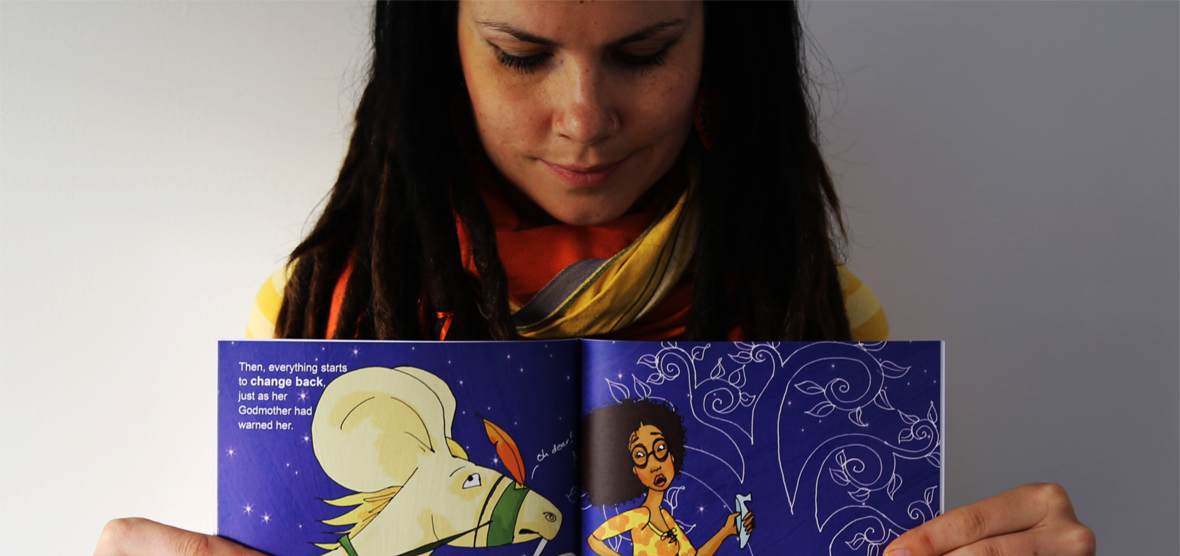 I remember reading 'The Giant Jam Sandwich' as a little girl and deciding that I wanted to "make pictures for books" and "make stories" when I grew up. I am a prolific creator of images which started from when I was old enough to hold a crayon. I have always loved narrative and would often be the storyteller to my siblings. Having a writer for a mother and a grandfather who is a poet, I grew up with a range of interesting stories and words floating around my head.

I lived near Birmingham as a small child then moved near London. After studying Art and English at A-level, I completed an Art Foundation course at University of the Arts London (BSAD). I then did a degree in Visual Communication – specialising in Illustration (BA Hons) at Birmingham City University and I also studied Art at Postgraduate level at Reading University.

I have worked as an Illustrator / Artist for many years and over that time I have produced interesting, vibrant artwork for a wide range of clients from large, global publishing houses to individuals on small independent commissions. Due to my love of narrative, a number of engaging stories have formed and more recently, some have developed into illustrated manuscripts. Of those, 'Cinderella and her Beautiful Stepsisters' is now ready and available as a paperback book and ebook.